Services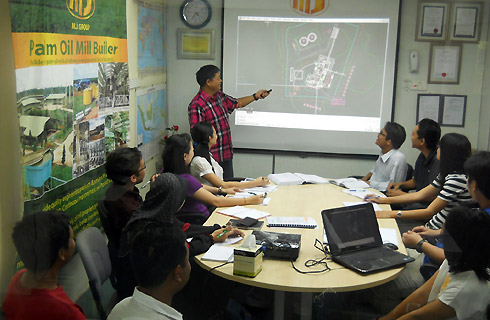 Brief introduction of MJ Group's services in the construction of industrial plants.
We are cost effective industrial plant builders who specialize in :
. Process Plant / Machinery for Palm oil mills
. Extraction Plant / Machinery for Kernel oil plants
. Biogas plant & Power Plants
. Oil Bulking Installations
. Equipment for effluent treatment plants
. Process Plant / Machinery for Oleo-chemical factory
. Structural steel fabrication & installation
. Mechanical & pheumatic material handling system
. Stone Cracking Plants

As a turnkey contractor, our scope includes:
. Engineering & Design
Advising the Client the best design for their purpose and objectives, identifying the right location to construct the plant facility, sizing and designing machinery and facilities for effective usage and productivity.
. Earthworks
The clearing of land required to put up the plant facilities and the construction of platforms to our design to site the different sections of the mill.
. Civil & Structural
We design and implement the foundations, the piling, civil works, and steel structural construction including relevant ancillary buildings.
. Mechanical Works
Proper sizing and design of the machinery and equipments required, stringent quality control is at all stages of fabrication and installation of the machinery at our fabrication workshop as well as at site.
. Piping Works
Complementary to installing the plant and machinery, we cover the design and implementation of piping systems and valve selection.
. Electrical
Design and manufacture the electrical components like switchboards, control panels, cabling systems, voltage transformer systems, earth protection systems, and procurement of appropriate switchgears.
. Maintenance and Repair
Realising the financial losses incurred on process plants breakdown, we have skilled and experienced teams to attend expeditiously to all major plants shut down and repair works. These works include replacement of wear and tear parts like liners, bushing, bearings, chain etc; boiler retubing, brickworks and repair; realignment and balancing of machineries etc
. Backup support and factory Audits
We are strongly supported by experienced process consultants whom we may call on for advice to ensure the best correct solutions to our clients, our teams can also provide services on factory process audits to assist clients to detect problem areas and streamline the process flow.
. Supply of proprietary equipment
For a list of equipment, please click on products

Quick facts
We Grow

We grow together as partners all along the way.

We Focus

We focus on the mission and the goals that are required to be successful.

We Deliver

We deliver what is expected from us and needed in order to achieve what we set out to accomplish.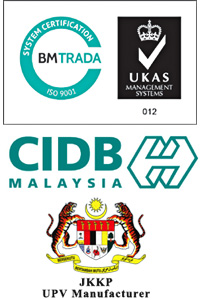 Gallery
Click each image for a larger view
| | | |
| --- | --- | --- |
| Engineering Innovation | Earth Works | Civil and Building Works |
| Mechanical Works | Piping Works | Electrical Works |
| Boiler Installation Works | Fabrication of Conveyor | Fabrication of Screw Conveyor |
| Fabrication of Thresher | Welding Works | Inspection and Test of Vessels |
| | | |